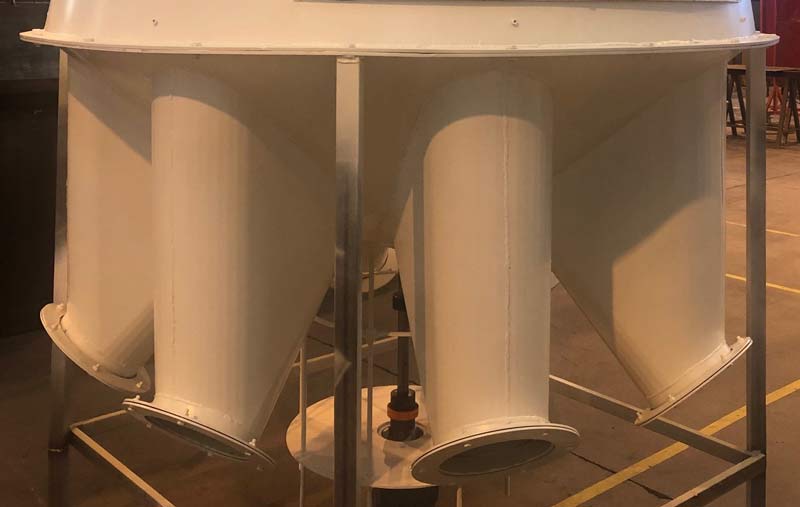 MGN designs a more versatile rotatory distributor for the loading of silos and cells
With the new 8 double outlet rotatory distributor, up to 16 different combinations can be configured for the loading of cells and silos. With the new rotatory distributor designed by MGN, from two intakes we can distribute the product to eight different points, thus obtaining 16 different combinations for the loading of cells and silos. The new distributor has an inclination of 60 degrees. The upper part is manufactured in 3 mm sheet steel, the lower diverter cone in 4 mm sheet steel and the inner rotating duct in 6 mm sheet steel. Among the main features of the new rotatory distributor we can highlight:
It is driven by a 0.25 hp gearmotor. The engine and reducer with brake ensures perfect positioning of the inner duct in the desired valve.
It has sensors with electromagnets to detect the selected valve.
It has a hatch for easier maintenance of the interior.
The central shaft is mounted on support bearings to make the inner tube rotation easier.
Discover the full range of distributors by
clicking here
!